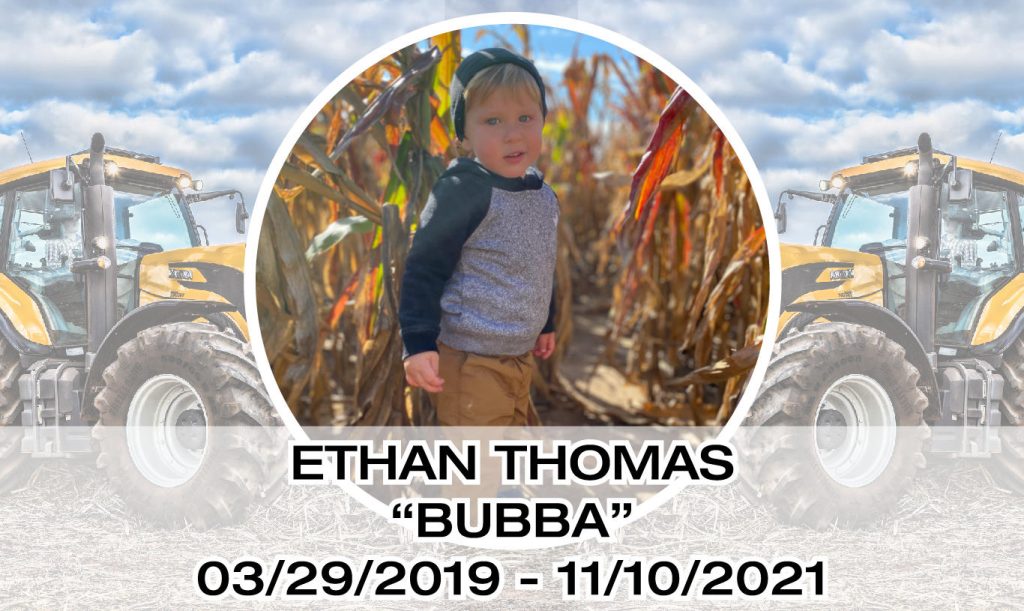 Ethan had a great love for fields. Every time he got into the car with his mamma and they would drive he would guess what crop was growing and even tested his mamma on it. Ethan's goal was to one day buy his own field and become a farmer himself. His mamma would always tell him he had to save all his money in order to buy his field and that's exactly what Ethan did, he saved every cent dimes, nickels, quarters it didn't matter what it was, his goal to save every penny. Ethan always told his mamma that he was going to buy himself a big yellow tractor and of course mamma had to get one too. This little man at the age of 2 didn't only think of himself he thought of the one person that he loved more than anything in this world as well. Where ever he was going she was going too, even if that meant mamma had to learn to drive a big yellow tractor and become a farmer herself. They did everything together, they were glued at the hip.
Ethan's passion for fields were just amazing, he would always ask if he could walk through the farmers field and of course mamma would answer "No bubba we can't, we don't own it and its not polite to walk on others property" which this gave Ethan even more of a drive to save so he could walk the fields one day. Ethan had such big dreams of being a farmer.
---
100% of every donation will be donated to the AgScape Program in lieu of Ethan Thomas "Bubba"

AgScape is a charitable organization focused on providing curriculum-linked agriculture and food education programs, resources and events to Ontario students and teachers. Donations will ensure even more students learn about the innovative agri-food sector and discover the promising career opportunities ahead for them.